2014 National Corvette Museum Caravan
The 2014 NCM Caravan is sponsored by the National Corvette Museum and is conducted every 5 years.
The caravan is Corvette owners from all over the USA, Canada and Mexico bringing their Corvettes back home to Bowling Green, KY.
The NE Caravan theme is the 150th Anniversary of the Civil War. It's a week long adventure starting right here in Danbury, CT on the 22/23rd of August at the Ethan Allen Hotel. On Sunday morning the 24th the New England caravan will be departing Danbury along the "Civil War Trail" and our first destination Gettysburg, PA. Monday the 25th finds us on our way to the Stonewall Resort in Roanoke, WV. Tuesday the 26th bring us to Lexington, KY with a stop at Keeneland Thoroughbred Race Track. Wednesday the 27th.
The NE Caravan will be the first caravan entering the National Corvette Museum in Bowling Green, KY. The caravan will be wrapping up on Saturday the 30th of August and we'll have Labor Day weekend to get back home.
This is a Celebration of Corvette Owners coming together with the one thing they ALL have in common their love for their Corvette….The True American Sports Car!!
For more information go to: www.nationalcorvettecaravan.com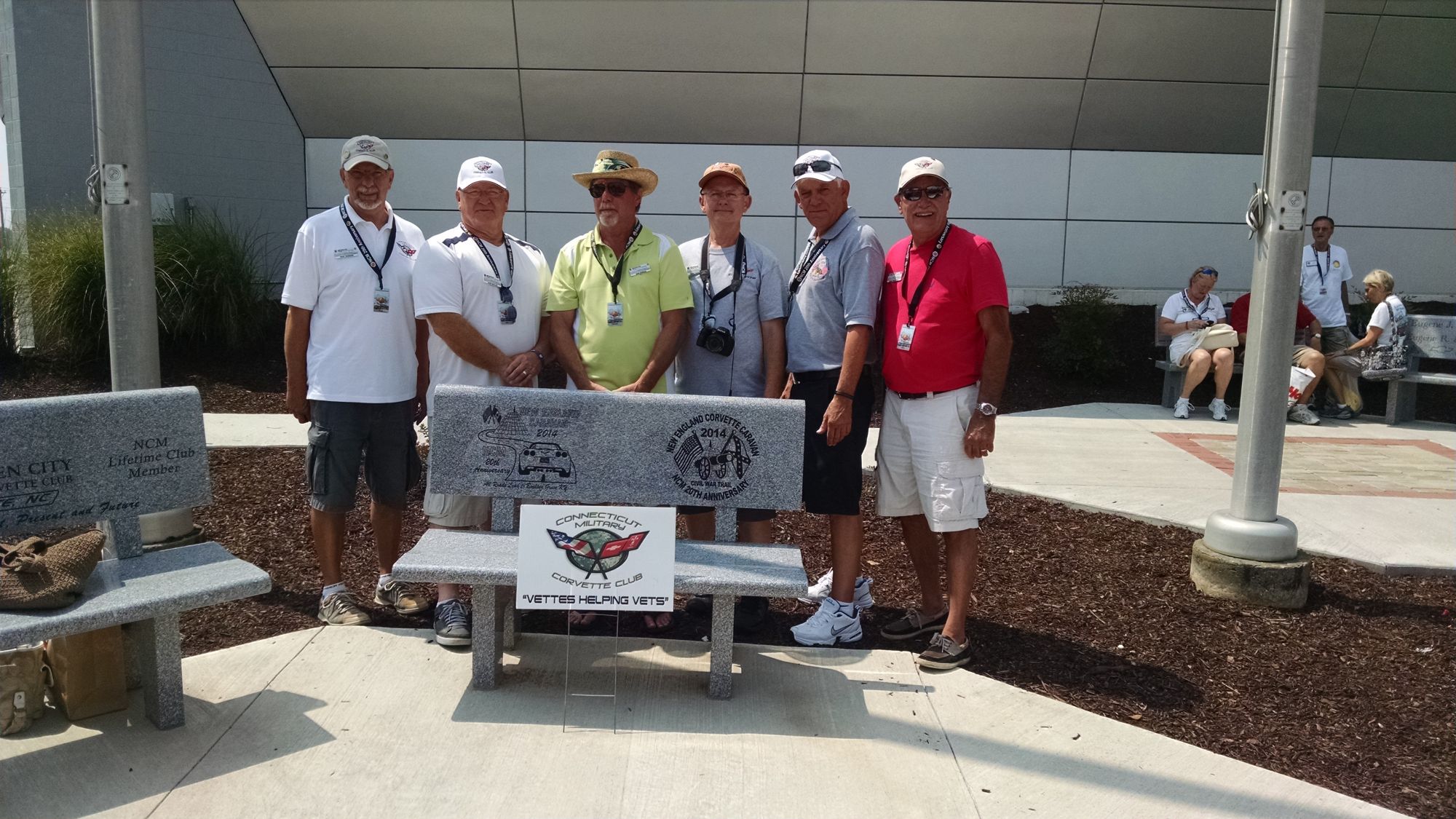 From left, Paul Vasquez, John Butler, Ron Perras, Dave Fairbanks, Rich Miller, John Wodopian
Or contact Dave Fairbanks, at Email