Steve Ludwig's trip to Bowling Green:
VETS 'N VETTES Presented by MOBIL 1, November 8-10, 2018
In November I decided to go to the National Corvette Museum to participate in their annual event, VETS 'N VETTES. This trip was 956 miles approximately and 17 hours driving.
The first day, November 6th, I drove to the Holiday Inn Express, 25 Sweetbrier Ln, Bridgeport, WV 26330. 496 Miles drive time took me about 9 hours with stops. Day 2 I drove to the Corvette Museum, 350 Corvette Drive, Bowling Green, KY 42101 which was 460 miles. I stayed close by at the Holiday Inn Express, 165 Three Spring Road, Bowling Green KY, 42104. That part of my trip took another 8 hours. I left early so I could get to the Museum in late afternoon Wednesday to check in. There was a large group already there. We had free admission to the museum the whole weekend.
At 8:15 am on Thursday 11-8-18 the Opening Ceremonies were held at the flagpole. It was nice to see all the Vet's with their hats from all branches of the service. At 8:45 am we staged in front of the Museum and caravanned over to the Motorsports Park. There was a driver's meeting and then we went to our cars to get our laps on the Motorsports track. They sent us out in groups of five with a lead car. We were told to keep three cars lengths between each other. We got to let them out and were traveling at faster than highways speeds and wide open down the straight in excess of 100mph.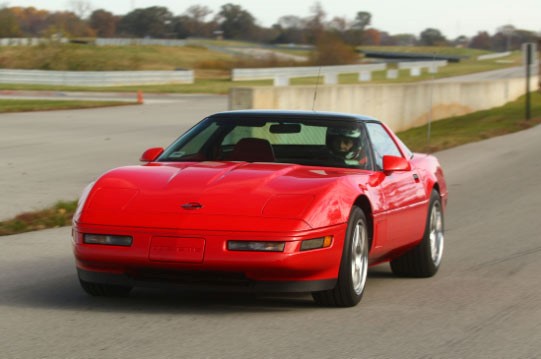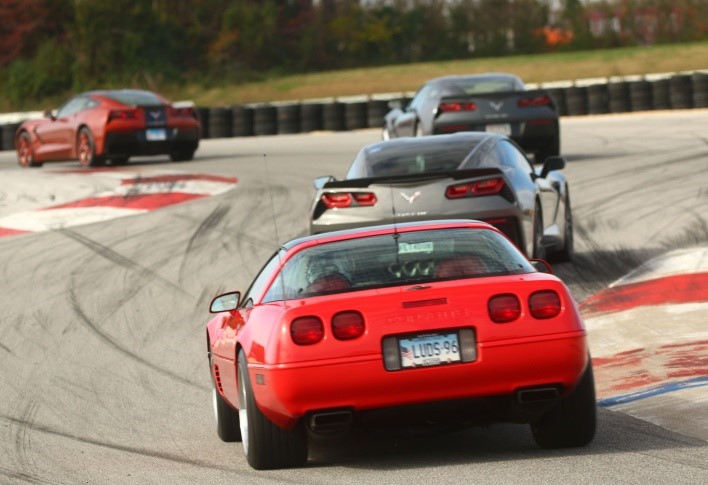 I got four sessions on the track at 3.3 miles per lap, 3 laps per session. I put 50 miles on for the day. We had a free lunch of grilled hamburgers and hot dogs. There also were local Veterans there that you could give rides to around the track.
After the exciting day at the track we all went back to the Museum where they had a Social with a cash bar and Meet & Greet Welcome and early Thanksgiving Dinner. We also received a 10th Anniversary glass gift. Friday, 11-9-18 we went on a road trip to the Barren River Lodge for a buffet lunch. It was a nice cruise with all them Vets "N Vettes .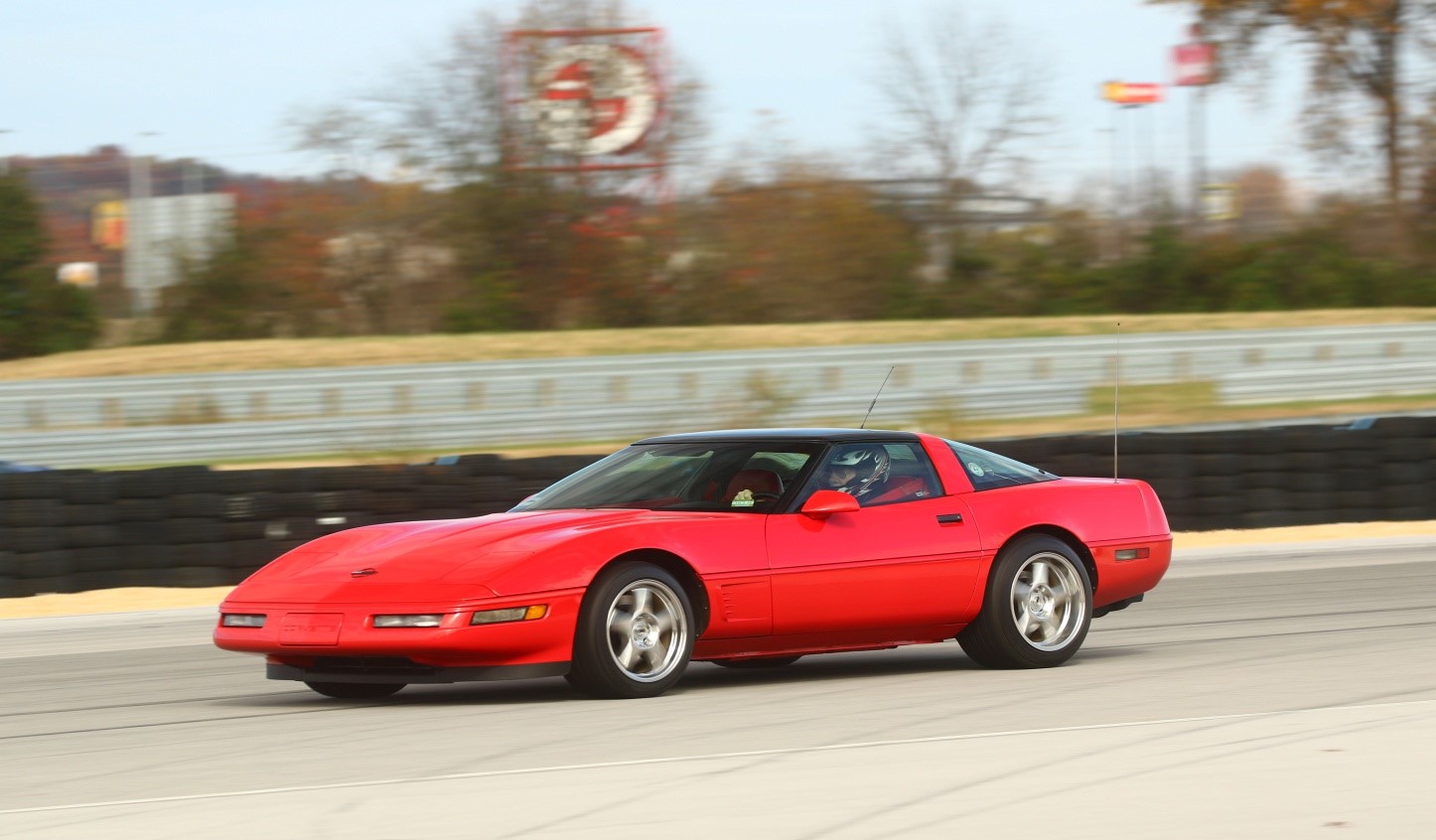 On Saturday 11-10-18 at 8:30 am we again gathered at the MCM circle. At 8:45 am we departed for downtown Bowling Green for the Veterans Day Parade. It was Vets 'N Vettes as far as the eye could see. We returned to the Museum later to regroup and travel to the Local VFW for a fish fry and chicken dinner.
The Holiday Inn Express gave me a late check out so I was able to go back and pack the car and start my return trip. I drove to Cumberland, Maryland that night and got in late at 12:00 am so I could go to Allentown, PA and visit my son the next morning. I drove the rest of the way home Sunday afternoon, 11-11-18.
Registration for the event was $20.00. Vets' N Vettes Sweatshirts were $20.00 and $18:00 for NCM Members. The Meet and Greet Dinner was $25.00 and Barren River Lodge was $25.00. Registration is limited for all events so you need to sign up as early as you can.
It was a great trip and I plan to go back next year!